If his birthday is around the corner and you are wondering on what you should gift your man. Well, we suggest that you do not opt for the practical gifts and direct your efforts towards picking something extraordinary that he will cherish for many years to come.
In the following details, we have compiled a list of the gifts that you may want to consider gifting to the special man in your life on his birthday for perking up his mood.
Watches
You may be wondering what is so exceptional about watches as he may be owning a few already. Well, this may be true, but does he have a watch that is suitable for all occasions. We think not. Take your time to search a watch having a minimalistic design for dressing up or down as per the formal or casual outings. We are pretty sure, he will love you for it!
Wallet
If his overstuffed wallet seems to be bulging from his back pockets, you should ponder upon buying him a slimmer card sleeve for replacing his older one. There are few good-quality leather wallets from which you can make your choice.
 Tile
Well, did you know that a Tile can help in keeping track of your keys, purse or phone? Yes, it is true. No matter how organized your man may be, receiving a Tile from you can surely bring a smile to his face. All he needs to do is attach the accessory to anything that he needs to track along with downloading the free app on his phone. Thereafter, if he does not seem to remember where he placed his keys, he can access the Tile app for finding his lost belongings. The app is effective for locating items within the 100-foot range. Now, is that not an innovative gift idea?
Beard Trimming Machines
Have you thought of gifting your man a beard trimmer that has aesthetic appeal along with high functionality? We guess not. Some varieties also have rechargeable beard clippers. They need to be charged following which they are ready to be used cordlessly. Moreover, they can trim the hairs with precision and he will remember you every time he uses it. Would you not want that now?
Keysmarts
Carabiners fastened on belt loops are not in vogue anymore. Instead, choose these keysmarts that can store up to 8 keys without having to worry about the jingling bit. You may choose the stainless steel varieties that can withstand tough weather conditions. Some brands also have rubber inserts for easy gliding.
Iced Coffee Maker
If your man is a coffee lover, you sure should try to get your hands on an iced coffee maker. Through this appliance, his homemade coffee will take less than 2 minutes to become chilled. As a result, sitting within the cool confines of his home or office, he can chill his coffee without having to run down to the coffee shops to get his daily fix of iced coffee.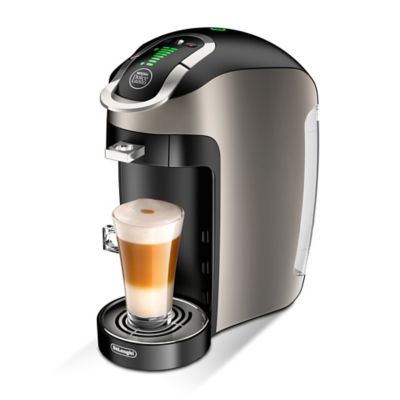 Conclusion
In addition to the above gifts, there are various other pioneering products that are available in the market these days. These are designed for making our lives more comfortable. However, we suggest that you take your time in selecting those gifts that would be highly convenient for daily use if you are truly looking for that adorable surprised look on his face. He will also love you more for it!