The function of a weed eater is to clear the weeds from your garden and giving the lawn a manicured look. However, you also require lawn movers for cutting the grass in combination with a weeder for an attractive appearance.
Before you select a weed whacker, there are many factors that require consideration such as the condition of your lawns and any personal preferences. The market is flooded with weed-trimmers and some of them are built with advanced technology. In such a scenario, you may get confused about choosing a weeder machine that best suits your requirements.
You can consider the following pointers for help in this department.
Learn about the Types of Available Weed Eaters
Weeding machines are either battery-operated or gas-based. You can avail cordless and corded varieties of battery-run weeders.
Those operating on batteries are considered eco-friendlier as compared to the gas ones because they emit lesser amount of gases. They are also preferred because their operation is simpler than the gas varieties. However, they produce lesser power due to which they suffice only for lawns that are small in size.
There are additional drawbacks that pertain to the battery-based machines. The cordless varieties operate on batteries and you could run out of battery due to which they have limited usage. On the other hand, the corded ones have restricted maneuverability because an extension cord is needed for their operation. However, the cordless versions are considered way more convenient than the corded ones because of their portability aspects. Only you must ensure that you have enough batteries in store.
Consider Your Requirements
The needs of different lawns are known to vary. You must take into account the state of your lawn before selecting a weed eater. For example, the lesser horsepower machines are ideal for thin grass. Additionally, the weeders that can be gripped easily are convenient and make for a good selection.
Learn About the Advanced Features
Weed eaters with new technology are being introduced on a constant basis in the market. Some are equipped with anti-vibration features, dual blades, and additional speed meters. Others are ergonomic in nature. It is important that you study about these features and make your decisions based on your needs. Give importance to the comfort factor so you are required to input lesser effort.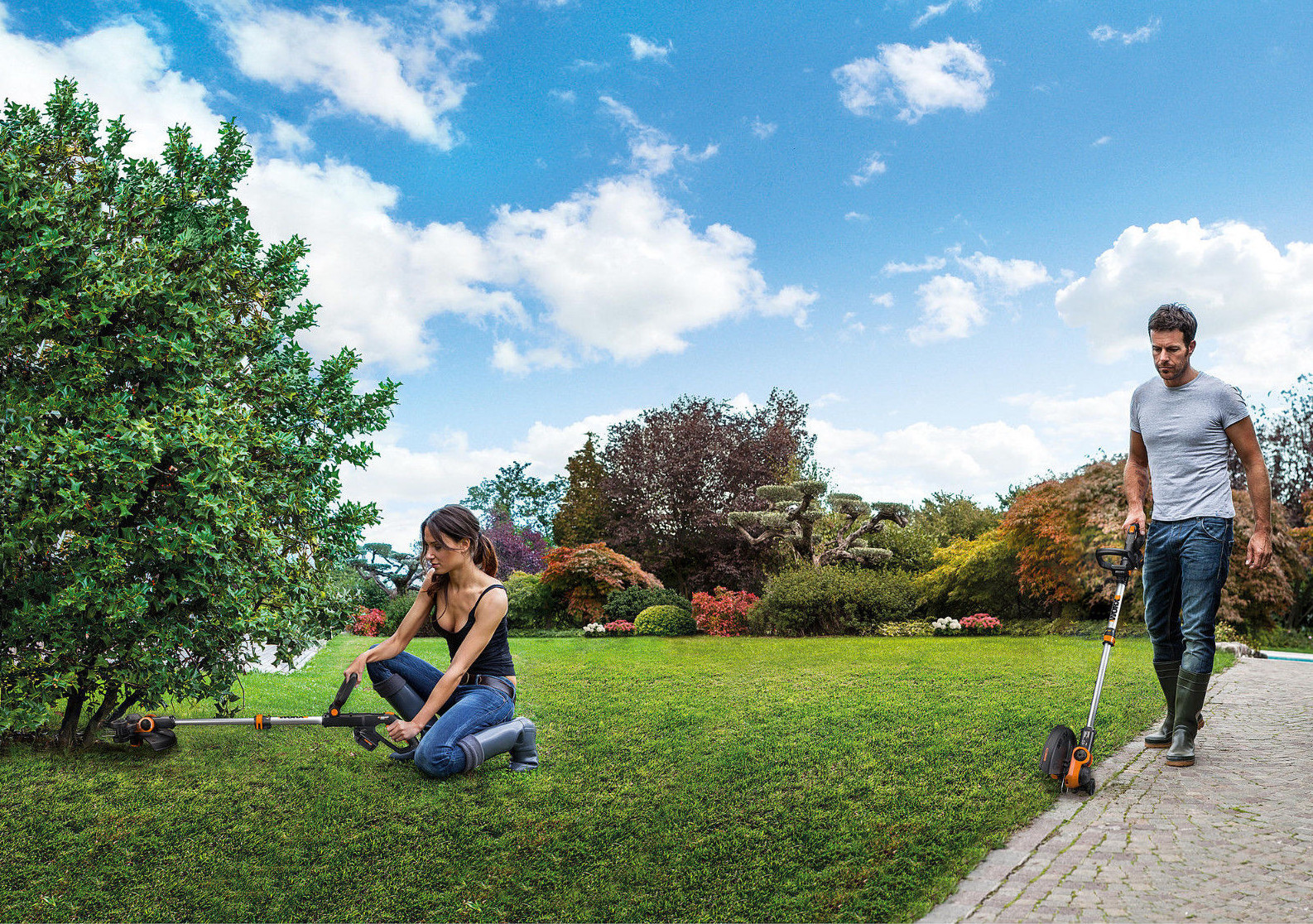 Budget
Keeping in mind your budget is also essential before procuring the weed trimmers. It may be helpful to learn how much funds are available after which you can search the market for the weeding machines that are available within that range. You may also find it useful to learn that buying the trimmers before the spring sets in would turn out to be cheaper. This is because their prices could escalate during springtime due to the rise in demand because of the maturing of the sprouts.
Places of Purchase
You might also want to learn the places from where this equipment is purchasable. Garden sales, garden-based stores or departmental outlets are some outlets that sell these gardening tools. They can also be procured through online methods. Additionally, you can try renting these gizmos from shops.
Conclusion
As we conclude, we advise that you be cautioned about the counterfeits of weeders. It is always better to buy original varieties for their long-term features. Additionally, you are advised to approach only renowned suppliers for quality products as well as services.